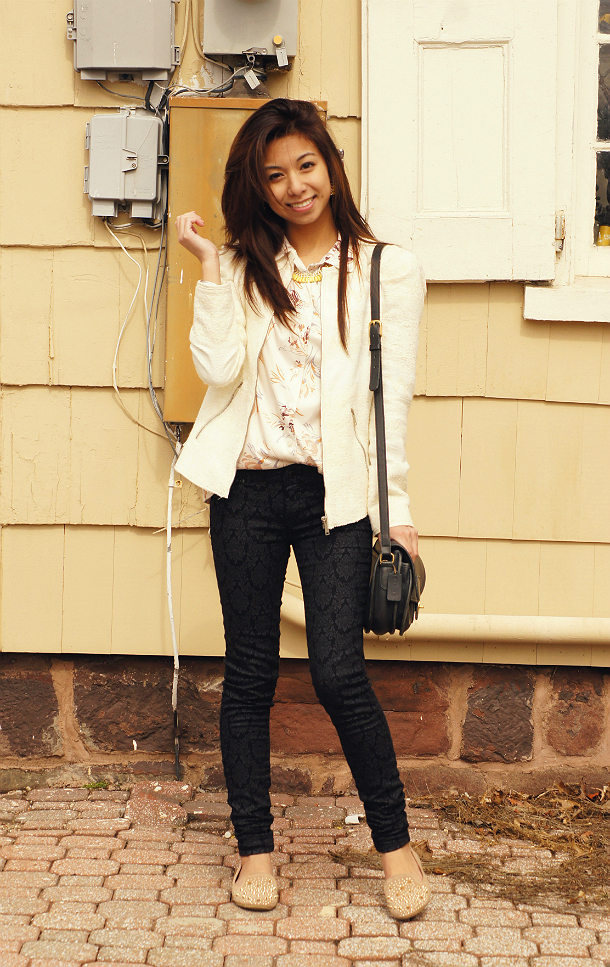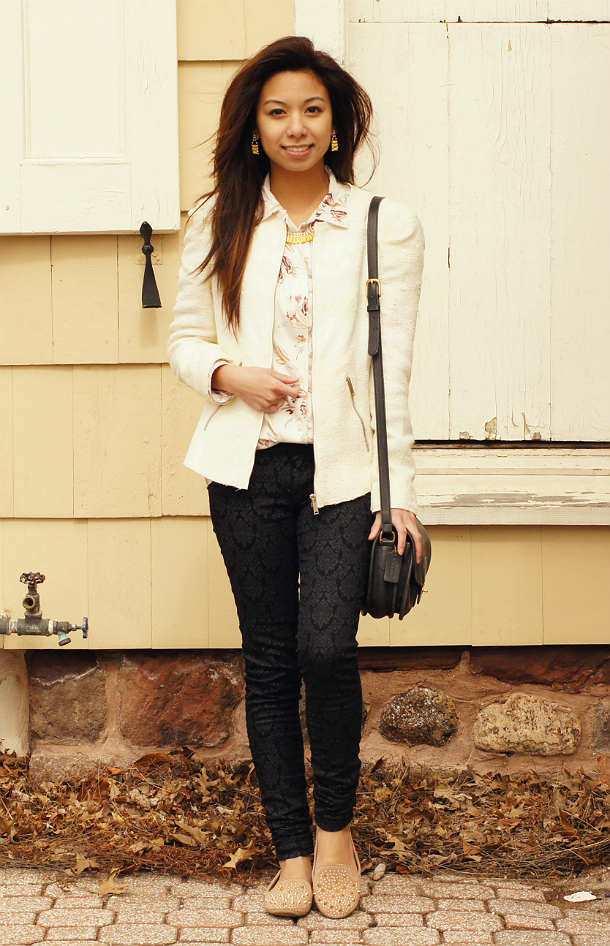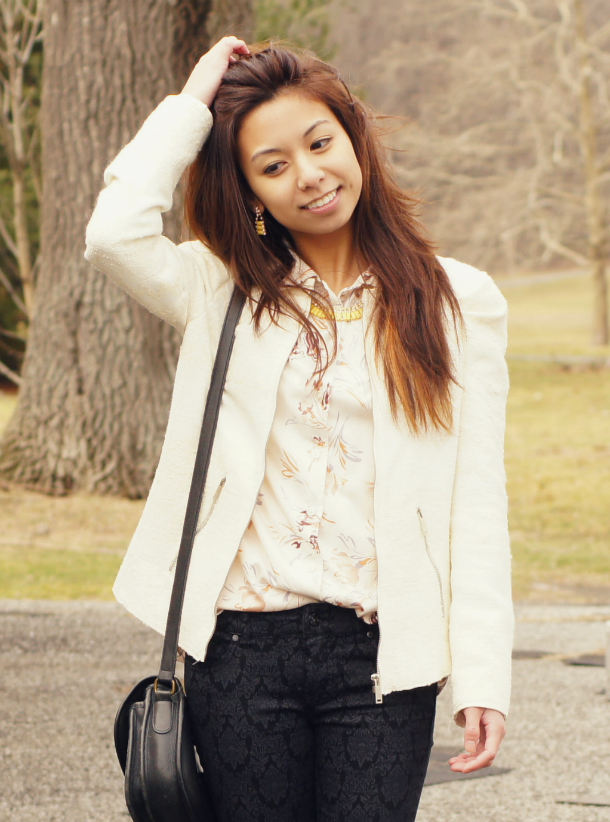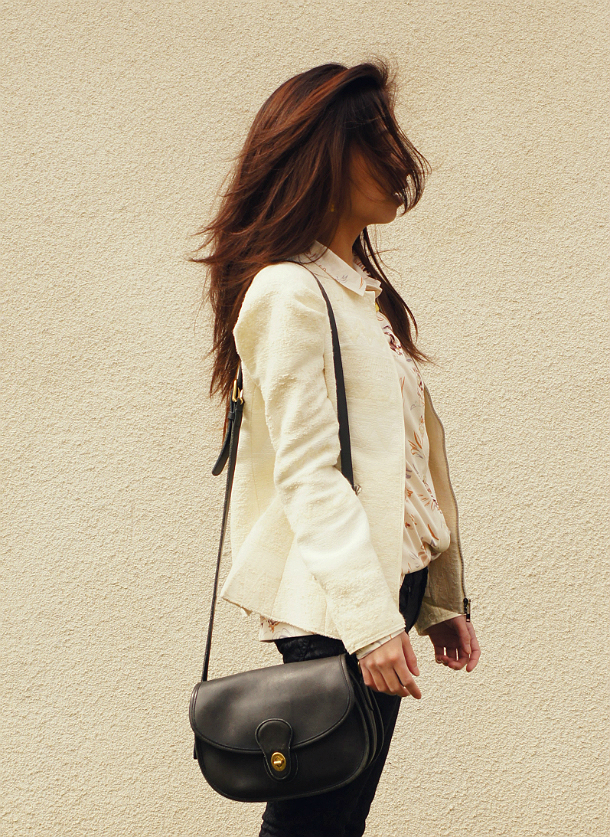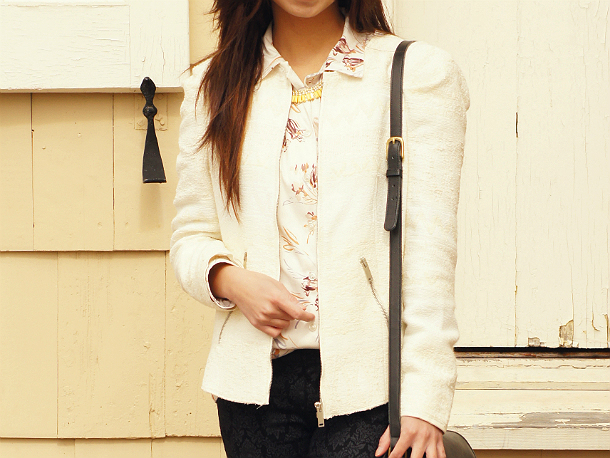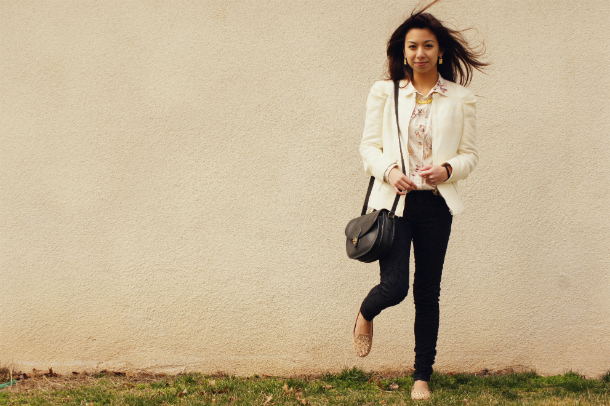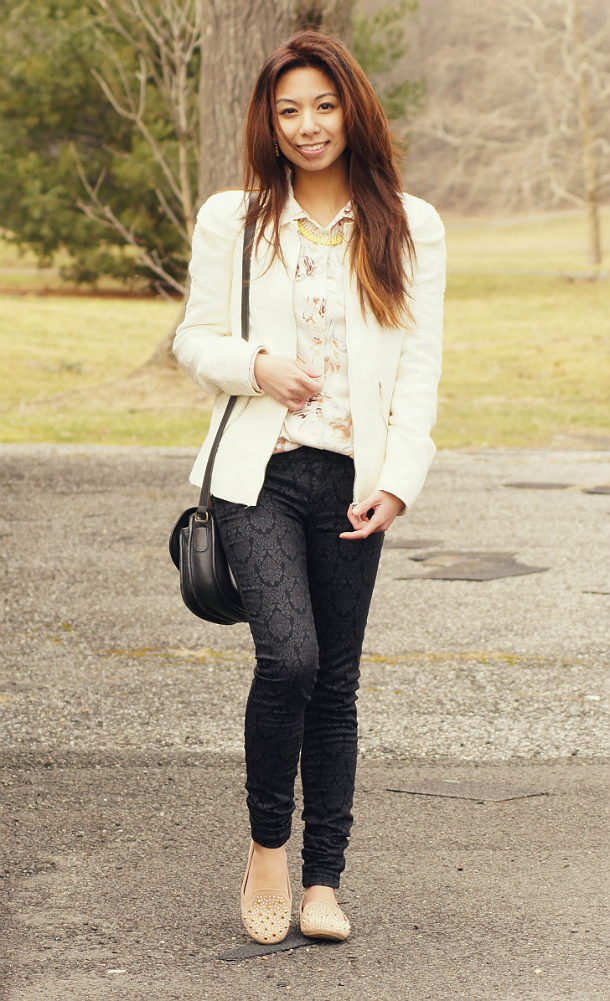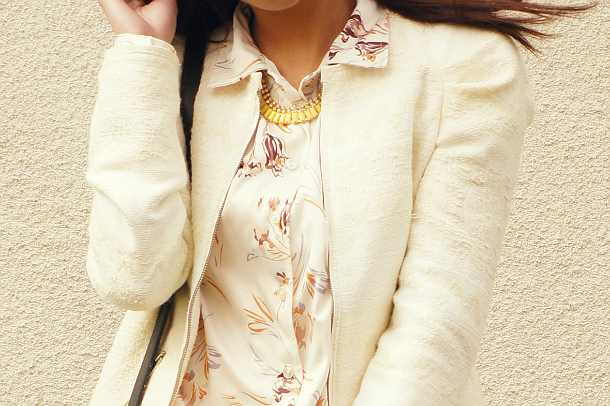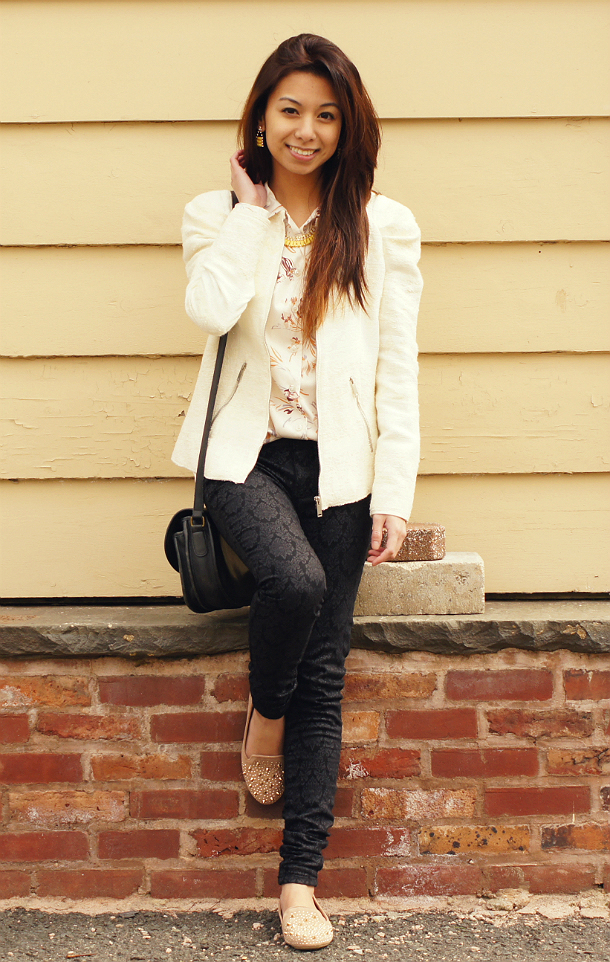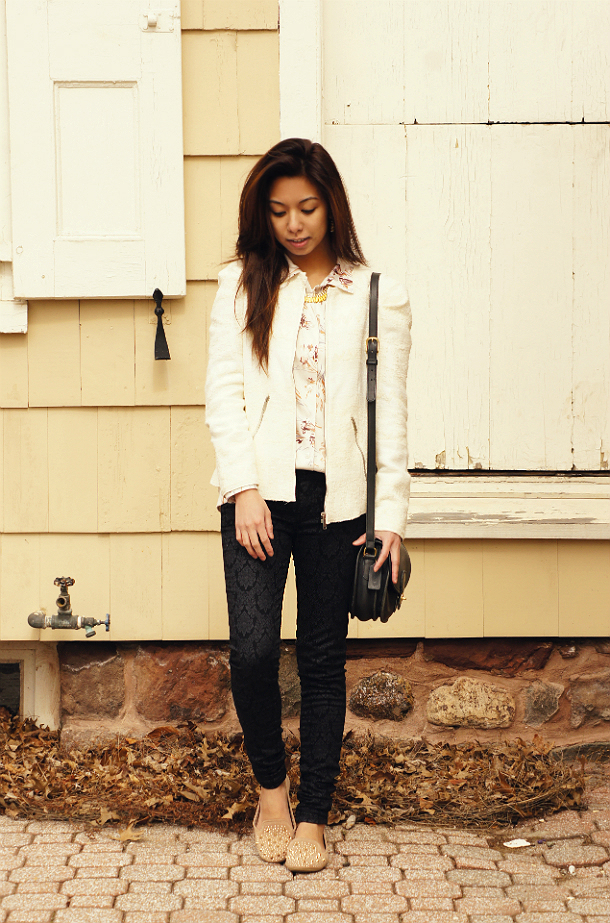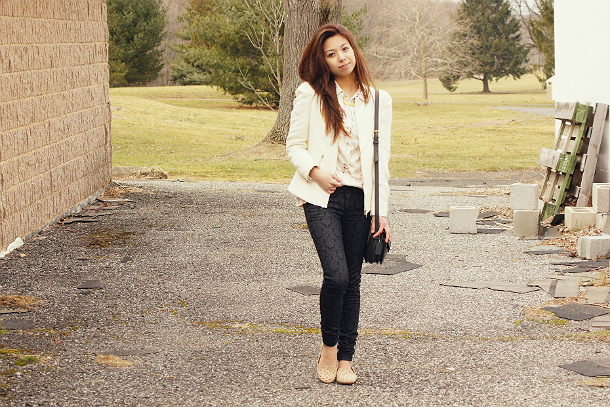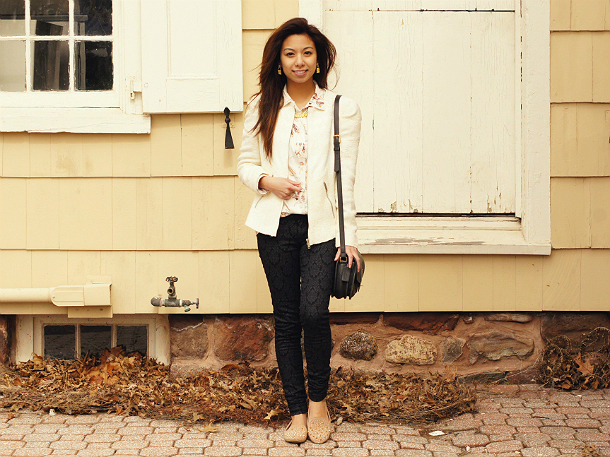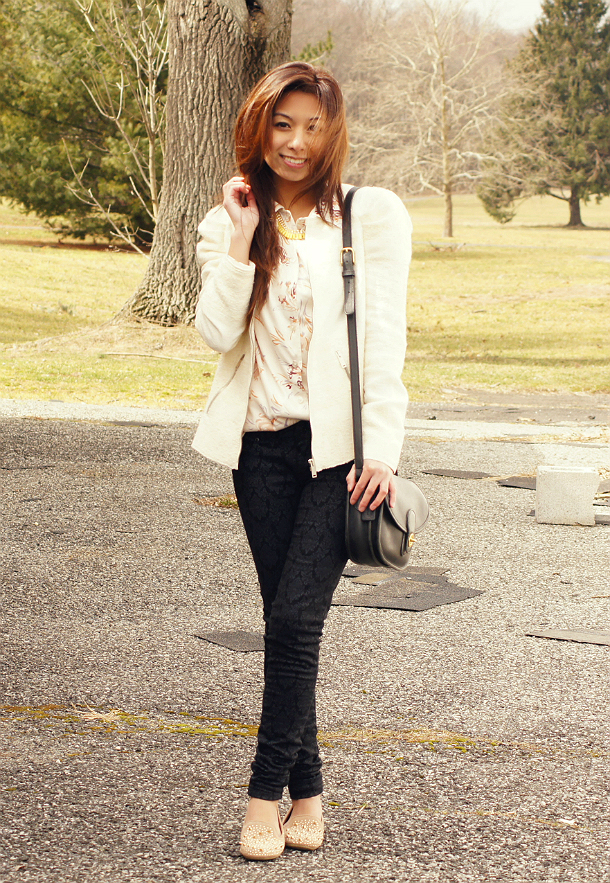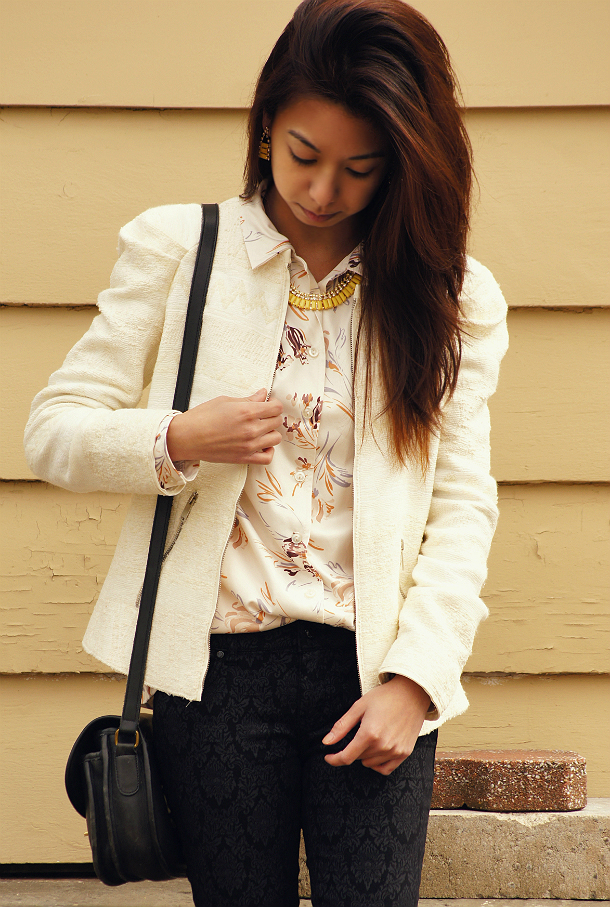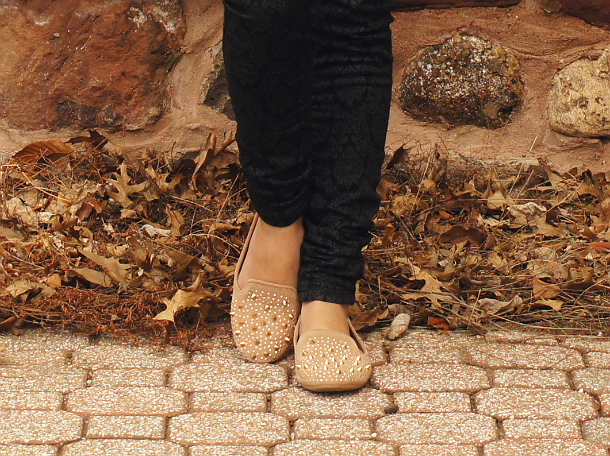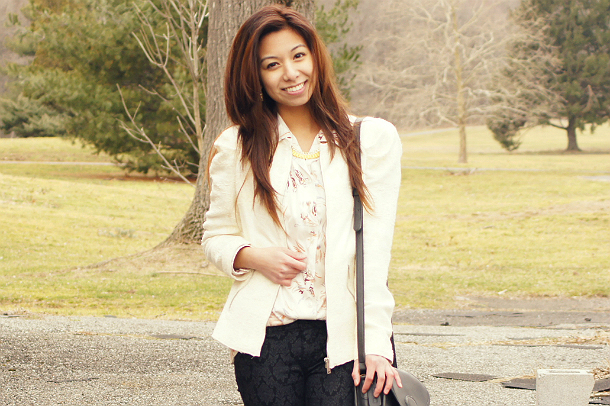 LACE DETAILED JACKET FROM ZARA, FLORAL BLOUSE FROM THE CARAVAN, NECKLACE & EARRINGS C/O TO: HELLO BEAUTIFUL, VINTAGE BAG, BAROQUE PANTS FROM ARDEN B, SPIKED FLATS FROM ALDO
Photography by Dillon

You probably already know how much I love jackets and cardigans. Found this one on sale at Zara. I seriously love Zara and could do with having my entire wardrobe filled with Zara! But enough of Zara, and onto more other good stuff. While I was doing some online shopping, I stumbled upon Olivia's shop called The Caravan and just had to buy one of her button-up blouses.

I pictured pairing it with a statement necklace, and that's what I did! To: Hello Beautiful launched their new shop and were kind enough to send a necklace over (includes earring). I love it! Check out their website because if you use code 'AETHERLILY', you can get $5 off! I also bought these spiked flats a while back because I've always wanted a pair yet never had the perfect opportunity to take outfit photos with them til now.

This is another one of my favorite outfits I've put together. People say that the way you dress can change the way others see you. As for myself, most people tend to think I am younger than I actually am because of my small figure, young face, and light voice so I want to dress more maturely (a clean, neat look) yet still present my own style along with it. Ever have similar problems?
Like my posts? Please like on TeenVogue, Lucky or Bloglovin'. Thank you so much!