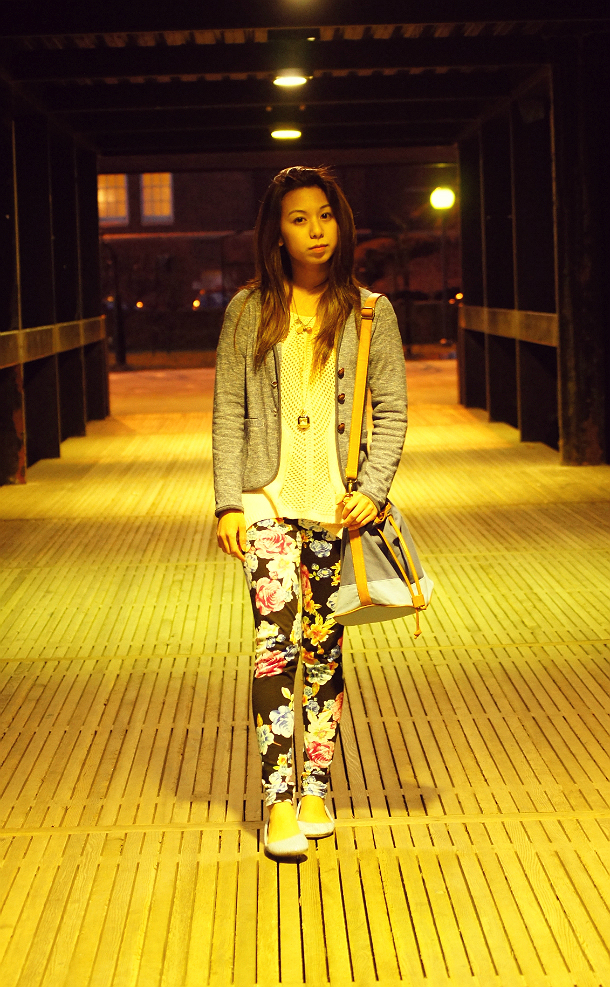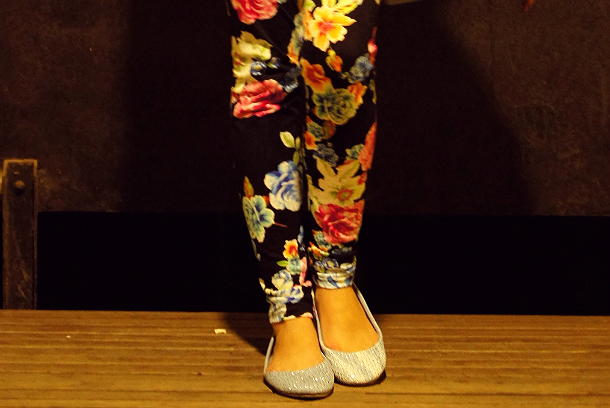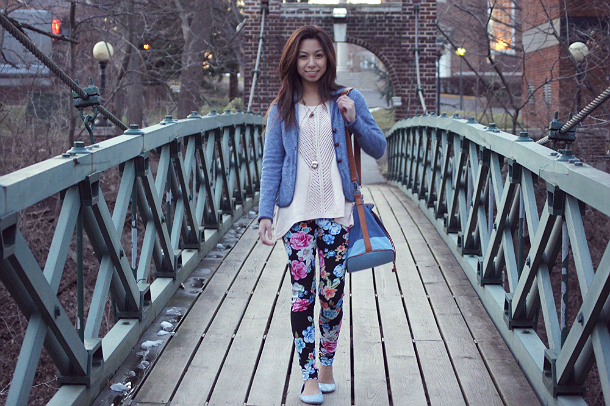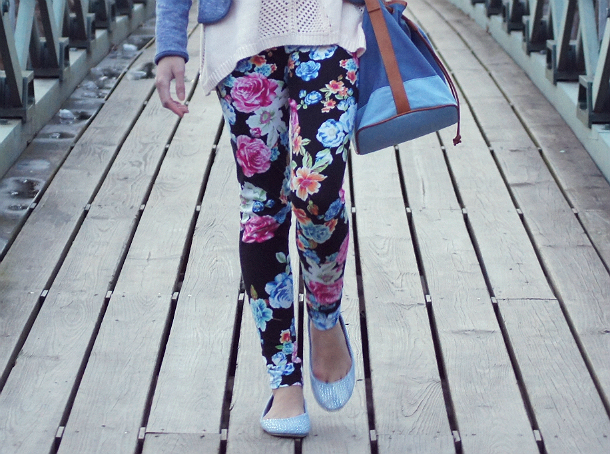 BLAZER FROM ZARA, LOCKETWATCH NECKLACE & BAG FROM URBAN OUTFITTERS, KNIT SWEATER & FLORAL LEGGINGS FROM FOREVER 21, ANDY FLATS C/O FOOTZYFOLDS
Photography by Dillon

Happy first day of spring! Starting it off with floral on my legs. However, it does not feel like spring because it's still chilly outside. My boyfriend and I decided to take a walk and attempted to take some night shots. I realized that my camera does not like being in the dark so it was difficult catching clear shots but we tried out best and I have to thank the boy for that.

I almost forgot how much I like wearing flats when I'm not in the mood to wear heels. These crystal studded flats came to me from Footzyfolds, a rollable shoe brand that is great for wear when in need of comfort. I love the light, sky blue color which is great to match the theme of spring and pastels. They are slightly loose on me because I have small feet and are a little hard, which I just need to break into. Check their website out if you're interested! They have a variety of flats that are very affordable.
Like my posts? Please like on TeenVogue, Lucky or Bloglovin'. Thank you so much!